Managed IT Services
We offer a helping hand to those companies, irrespective of size, who want to reduce their operating costs and in turn given themselves more time to concentrate on other important aspects of running their business.
Our IT management service relieve you of those every day, routine IT tasks out of your hands, this allowing you to relocate both staff and resources to other areas where they are needed most.
What exactly happens when a third party manages your IT?
Basically, we have full access to your IT infrastructure in order to identify any threats the moment they appear and deal with them before they can do any damage. There is nothing can bring down a business in this digital age than an attack on their IT system, and our 24/7 monitoring means that these risks are eliminated.
Our experience across multiple businesses and industries enables us to bring best practice from elsewhere to keep your IT systems healthy. But AuviTech is not just about keeping your IT systems stable and available, we also work with you and your business to ensure that your IT strategy is aligned with the business plan.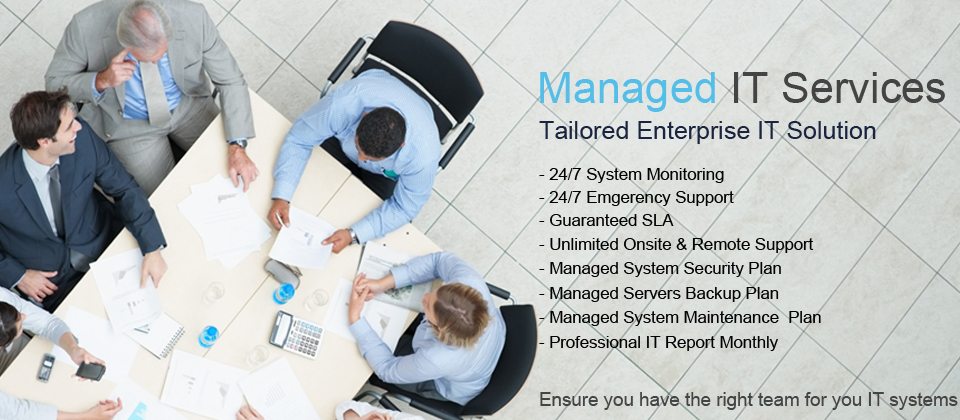 Leave IT Management to the Experts
At Auvi Technology, we believe that IT management should be left to the experts, just like any other specialist service. Our professional employees have many years of experience in managing IT services for a wide range of businesses. Our engineers are also fully accredited across multiple platforms which allows them to deliver the very best service regardless of the type of system your business is running.
•  Our tailored services – we adapt our services to fit your needs. Whether your needs are big or small we can manage them for you, and if they change – even it's just for a few weeks – just choose a different level of service. 

•  Our expert IT engineers – our staff are dedicated, knowledgable and qualified.

•  Our assurance of quality – we provide our services according to best practices, so you can relax safe in the knowledge that your infrastructure is in good hands.